Story
UNFPA Yemen: "What's left to be destroyed in my life?" Flash floods deepen the catastrophe in Yemen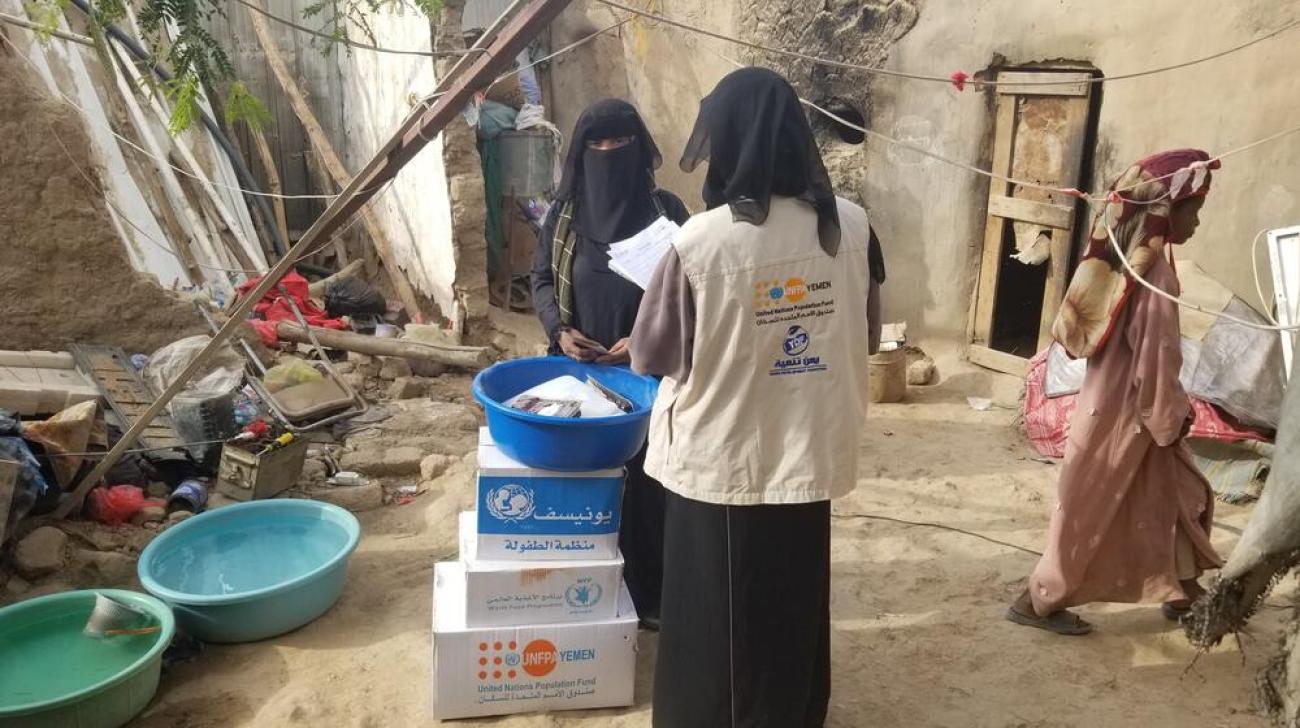 SA'ADA GOVERNORATE, YEMEN
Shaima left school at just eight years old to support her family's farming business in Hajjah, in northern Yemen. Conflict had erupted and the country's economy went into freefall, leaving the family almost destitute and with no means to pay for her schooling.
A few years later, the violence spread to Shaima's village. Her family of six crammed onto their father's motorbike and travelled more than six hours to reach the Sa'ada Governorate. They are among some 4.5 million Yemenis displaced within the country by the relentless conflict, 80 per cent of whom are women and children in drastic need of humanitarian assistance.
Finding nowhere else to go, Shaima and her family took shelter in a refuse tip in Quhza District. They resorted to collecting plastic bottles, which they transported by motorbike to sell at a market in the city, earning less than $1 dollar a day. They could barely scrape together one meal for the family, but at least they were together.
That changed when heavy rains lashed their shelter in August, washing away their motorbike. Shaima's father and brother rushed to catch it, but were pulled into the floodwater. Shaima, too, tried to help but was dashed against the rocks by the force of the current. A neighbour pulled her to safety, but both her father and brother drowned.
Now Shaima, at age 16, is the sole provider for her mother, her 6-year-old sister and 13-year old brother.
A rapid response team led by UNFPA, the UN sexual and reproductive health agency, met with Shaima's family, providing them with emergency support and referred them for shelter and cash assistance. To meet the needs of people displaced in an emergency, UNFPA distributes dignity kits, containing hygiene and menstruation supplies, to women and girls, alongside ready-to-eat food from WFP and hygiene kits provided by UNICEF.
Shaima told UNFPA, "My only hope for the future is to be able to secure the very basic needs for the rest of my family to survive."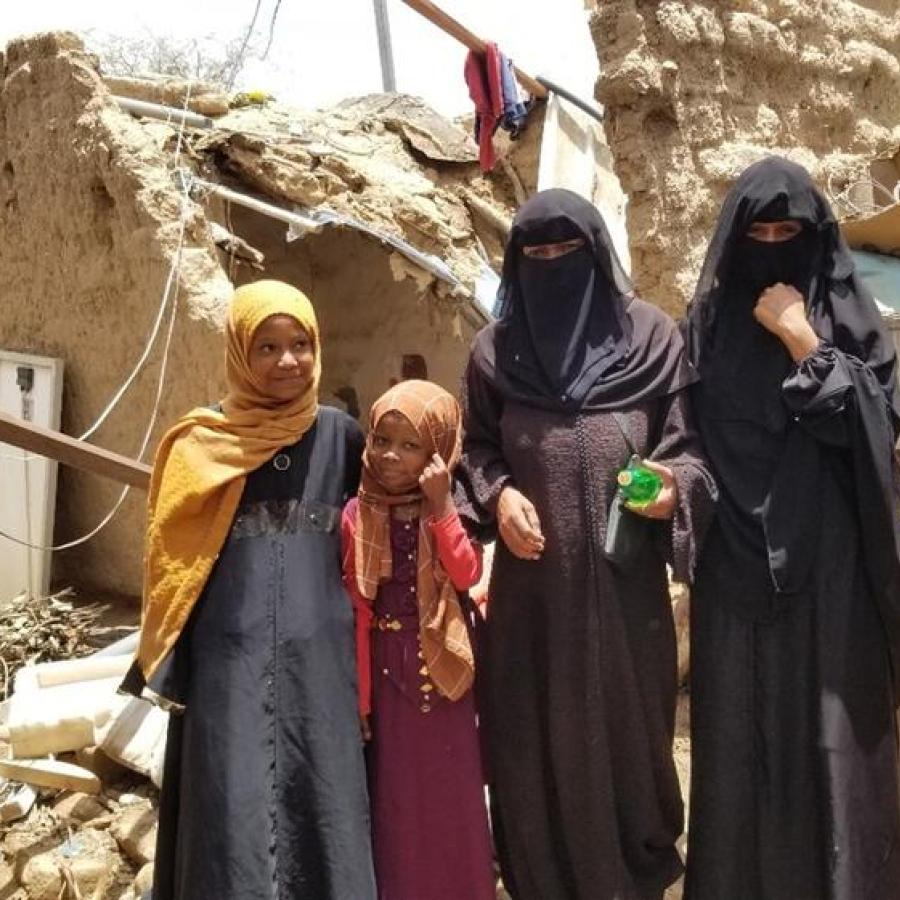 Women and girls at the centre of the crisis
Since the start of the year, extreme weather in Yemen has displaced over 200,000 people, many of whom had already been displaced multiple times. Heavy rain is now forecast to affect nearly 2 million displaced people over the coming weeks, threatening lives and livelihoods across multiple communities.
The effects of climate crises exacerbate the vulnerability and protection risks inherent in displacement, especially for women and girls. That was the case for Souad, 45, and her seven children, who had been sheltering in a mud hut they built themselves – before the flash floods demolished it.
"I was in shock – what's left to be destroyed in my life?" she asked. They had already been displaced by conflict, and her husband recently died from kidney disease. Like one quarter of displaced families in Yemen, Souad was left to look after her family alone. She resorted to selling household utensils, while her children helped to collect plastic items that had been thrown away.
The rapid response team met with Souad's family, as well.
"I was surprised when the rapid response team came and provided us with these kits, I didn't expect them to arrive so quickly."
Souad was referred by UNFPA for cash assistance, shelter and to a protection team for counselling; later she will be offered training in livelihood skills so she can recover financially and support herself and her family.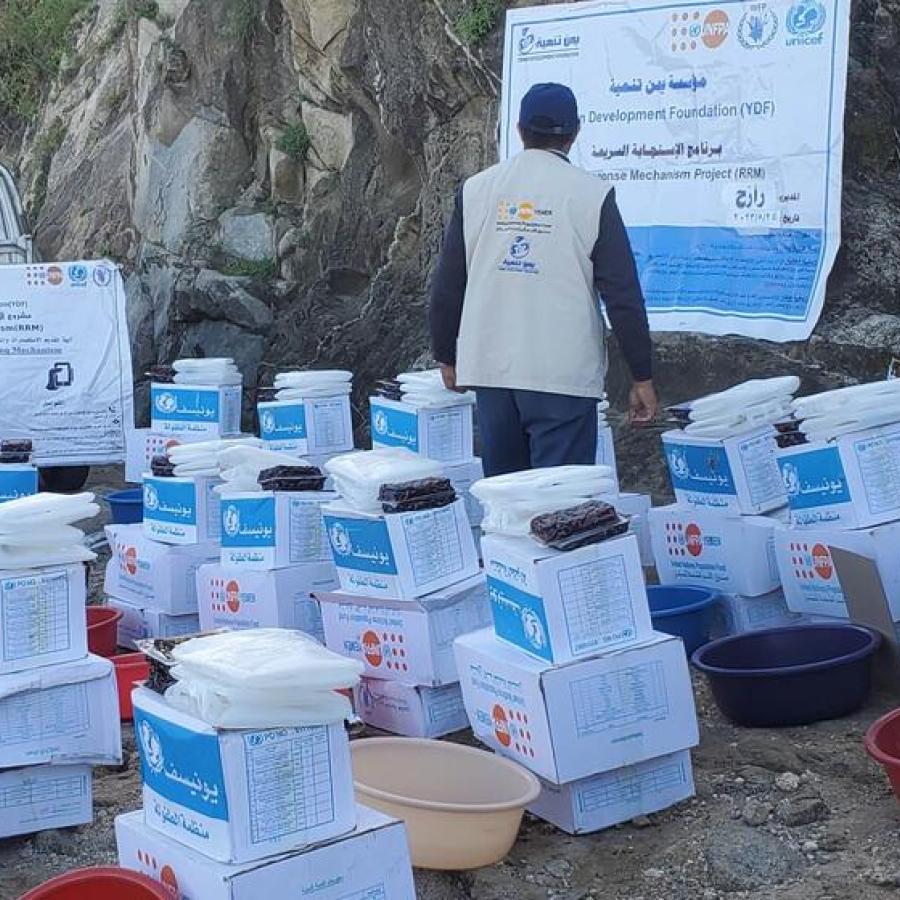 Rapid response for escalating crises
Years of conflict and deprivation have weighed heavily on Yemeni women and girls, but any form of health care or protection services are scarce if not entirely absent.
Yemen ranks third among the countries in the world that are most vulnerable to climate change but least prepared for its shocks. Severe drought, record rises in temperature and devastating floods have combined to upend the lives and security of tens of thousands of people.
The UN rapid response mechanism in Yemen, supported by the European Union, the United States Government and the Yemen Humanitarian Fund, ensures life-saving assistance within 72 hours of the onset of an emergency. Since the start of the year, more than 150,000 people across the country have been supported in this way, some two thirds of whom were families affected by severe weather.
"This gives me hope that our situation can improve," Souad said to UNFPA.
Still, millions more people at risk are in urgent need of increased support. UNFPA is calling for US$ 70 million in 2023.
UN entities involved in this initiative
UNFPA
United Nations Population Fund