Story
Violence plagues women and girls amid Yemen's relentless conflict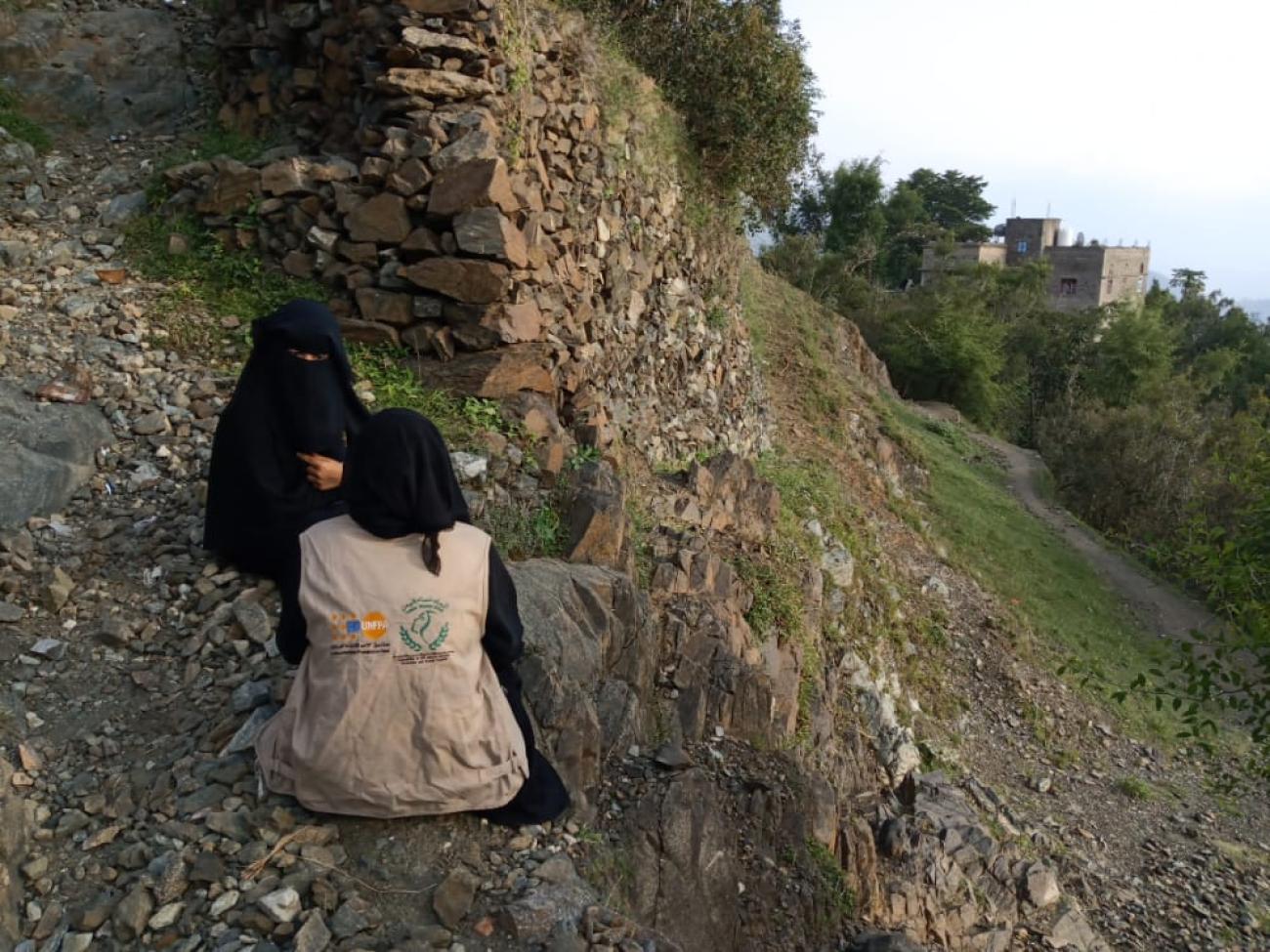 "During our year of marriage, I lived a very hard life full of violence and abuse,"
UNITED NATIONS/SANA'A – Rehman* was married off to an abusive man at age 15. "During our year of marriage, I lived a very hard life full of violence and abuse," she recently told UNFPA in the governorate of Hajjah.
Child marriage is a coping mechanism that alarming numbers of Yemeni parents have turned to as they deal with ever-growing levels of precarity. With the country's grinding conflict passing its 8-year mark, families face not only mass displacements but also a devastating economic crisis and the collapse of many vital social services and protection systems. Today, nearly two thirds of girls in Yemen are married before age 18.
But for Rehman, marriage did not secure long-term support or stability. Instead, as she and her husband fled the violence of the war, she endured the violence of her husband. Relief, ironically, came in the form of abandonment: "My husband decided to divorce me, saying he couldn't afford to provide food for me after our displacement," she said.
Conditions in Yemen are only worsening, with restrictions on women's and girls' freedom tightening in many places. In parts of Yemen's north, for example, women are no longer able to work independently due to the mahram system that requires women to have a male guardian in order to travel.
Today, an estimated 12.6 million women are in need of life-saving reproductive health and protection services.
"The war in Yemen has left utter devastation in its wake, with stark consequences for women and girls," said UNFPA Executive Director Dr. Natalia Kanem.
Gender discrimination costs lives
About three quarters of the 4.5 million people displaced in Yemen are women and children, and approximately 26 per cent of displaced households are headed by women. Yet discriminatory gender norms continue to hamper the ability of women to support themselves and their families, and in the case of the mahram system, it has limited the ability of women humanitarians to provide vital services and support.
An estimated 7.1 million women throughout Yemen require urgent access to services that prevent and address gender-based violence, yet these services are extremely limited or, in some places, completely absent.
Rehman was lucky; she learned about a UNFPA-supported safe space for women and girls at her displacement camp.
At the safe space, she received cash assistance and a referral to a health facility. "I am beginning to feel better," she said.
"Soon I will enroll in a livelihood support programme at the safe space to learn a skill and start a new life free from violence and abuse."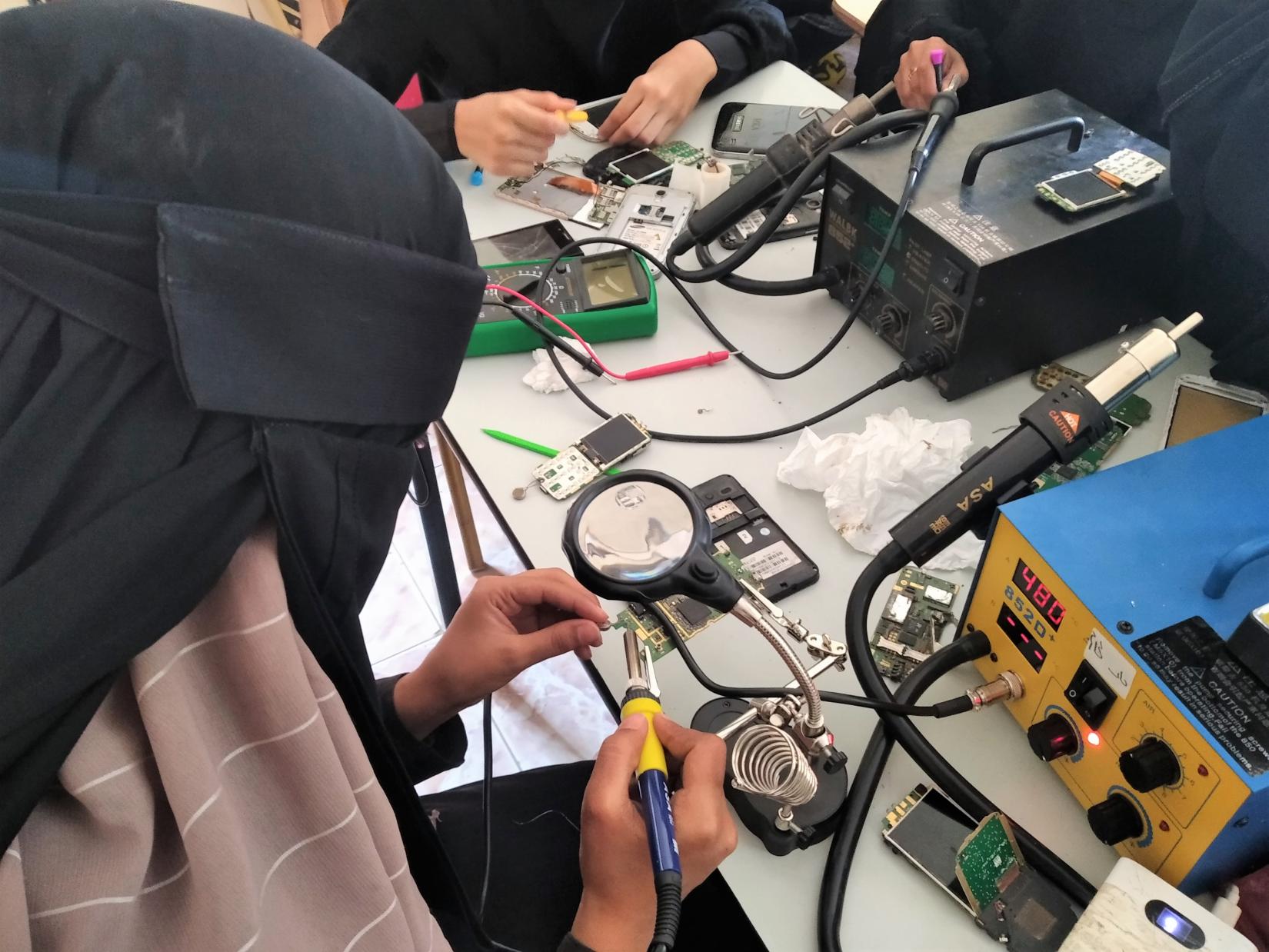 Reproductive health needs at critical levels
With the country's health system in tatters, Yemen has one of the highest maternal death rates in the region. One Yemeni woman dies in childbirth every two hours from preventable causes.
Somaya,* 25, in Taizz, came close to being one of those women. She was six months pregnant when her husband cast her and their five children out of their home. To support the children, Somaya took a job doing farm work – hard manual labour that caused her health to deteriorate.
A doctor identified complications in her pregnancy and advised her to visit a women's and girls' safe space for support. There, she received financial support to receive obstetric care. Sadly, the pregnancy ended in a stillbirth, but Somaya was able to receive the medical and psychosocial care she needed to recover.
"I no longer have the feelings of extreme sadness and anxiety," Somaya reported to UNFPA.
The obstetric care that likely saved Somaya's life is widely unavailable in Yemen.
Fewer than half of births are assisted by skilled medical personnel, and only one in five of the health facilities that remain provide maternal and child health services.
UNFPA is the sole provider of life-saving reproductive health medicines in the country, but chronic underfunding is jeopardizing this care. Some 93 health facilities may have to close as the organization scrambles for funds.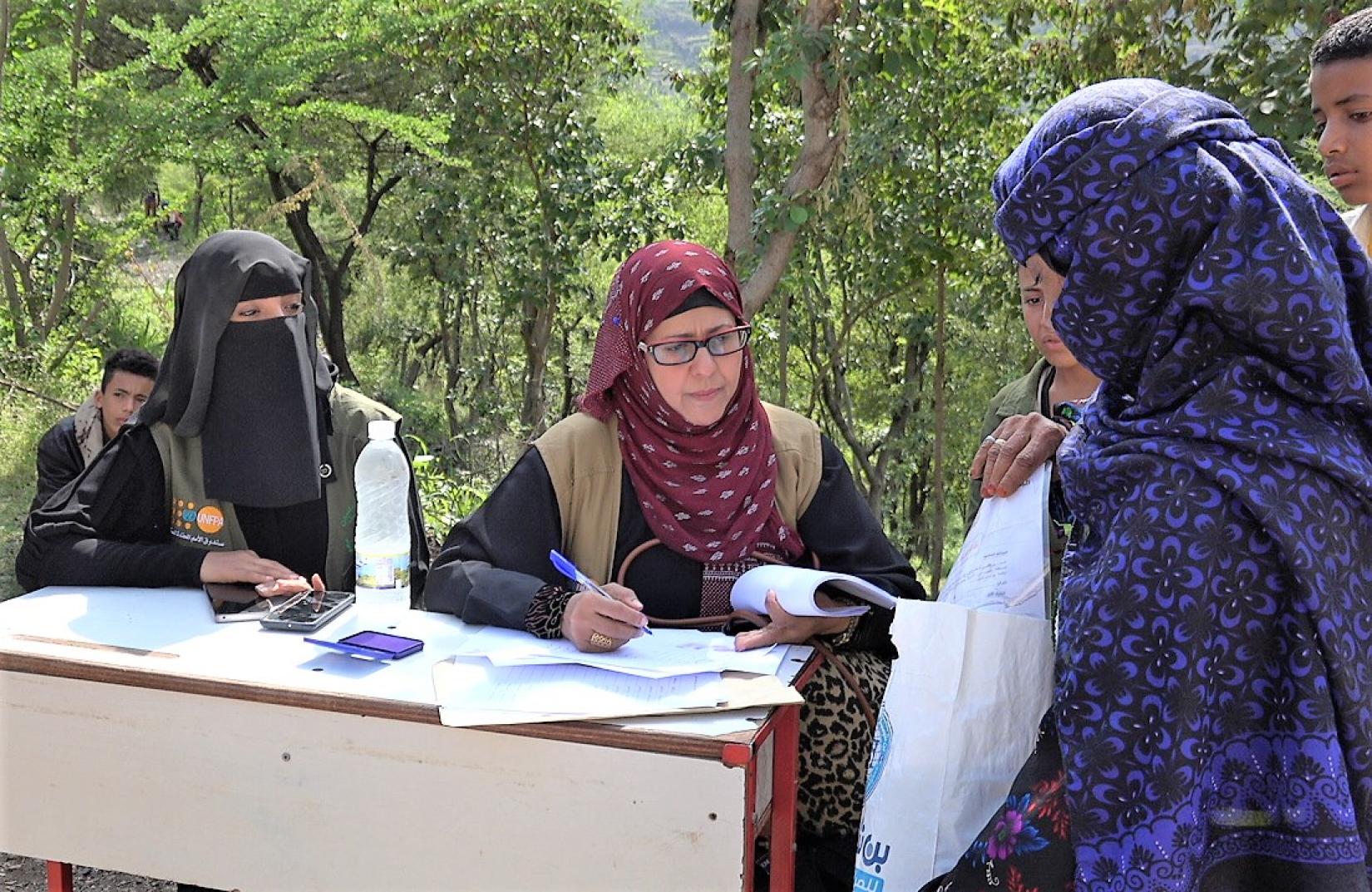 Appeal underway
On 27 February, UNFPA appealed for $70 million to sustain its reproductive health and protection programmes for women and girls.
Despite its humanitarian operations in Yemen being persistently underfunded, UNFPA was able to reach more than 2.7 million women and girls in 2022. Supporters of that work included Canada, the Central Emergency Response Fund,Denmark, the European Union, Iceland, KSrelief, Netherlands, Norway, Qatar, Sweden, Switzerland., USAID's Bureau for Humanitarian Assistance and Yemen Humanitarian Fund.
The aid environment for 2023 could prove more challenging than in the previous year. But the women and girls of Yemen must not be forgotten, Dr. Kanem said: "We need to act now to save lives, provide the essential support so urgently needed and offer a chance at a better future."
*Names changed for privacy and protection
UN entities involved in this initiative
UNFPA
United Nations Population Fund