Press Release
The ILO and Yemen's development fund pledge to further promote decent work for the most vulnerable
18 January 2023
A new agreement will see increased cooperation on generating labour market data, creating short term decent jobs, and promoting social protection and gender inclusion.
SANAA (ILO News) - The International Labour Organisation (ILO) and Yemen's Social Fund for Development (SFD) have signed a Memorandum of Understanding (MoU) to increase collaboration on promoting decent work in the country.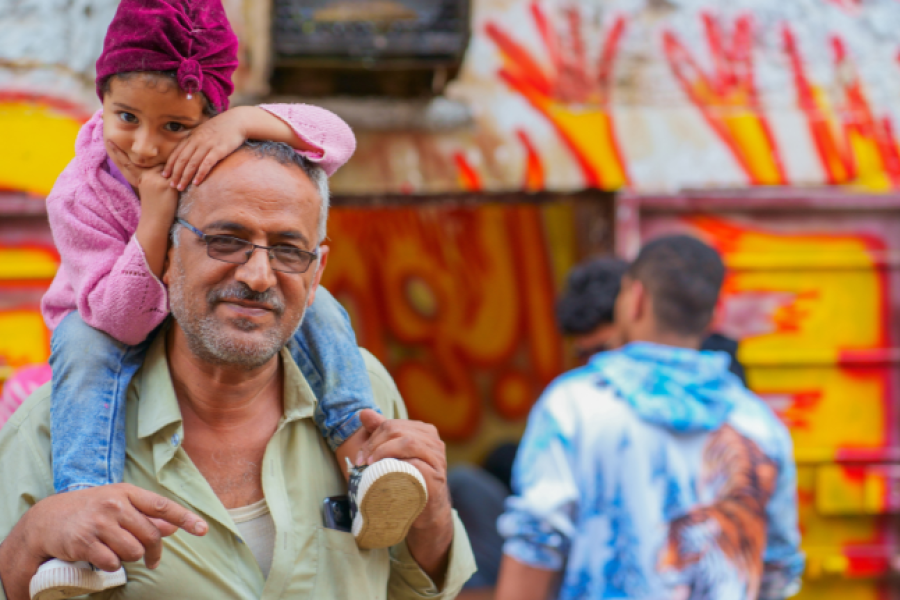 The agreement, signed by the ILO's Regional Director for Arab States Ruba Jaradat and SFD Managing Director Abdullah Al-Dailami, aims to formalize joint work by the two agencies in key areas to foster job creation and gender inclusion and to generate labour market data.
"The ILO already has a long history of successful collaboration with Yemen's Social Fund for Development, and we are delighted to enter into this new partnership with the SFD in order to promote decent work for some of the country's most vulnerable communities," said ILO Regional Director Jaradat. "We will jointly focus on generating much-needed employment opportunities, as well as reliable data on Yemen's labour market in order to guide the development of robust and effective employment strategies and plans."
"It is our pleasure to launch a new phase of technical cooperation between the Social Fund for Development and the ILO in several areas of social development," said SFD Managing Director al-Dailami. "The cooperation will focus on enhancing decent work opportunities, especially for women, as well as enhancing occupational safety and health, vocational training and community contracting. It will include updating and refining relevant work manuals which will enable both parties to use SFD's rich experience and ILO's standards for benefiting vulnerable populations and poverty alleviation actors at the national and international level."
Future joint activities under the new agreement are expected to include conducting a labour force survey in Yemen in collaboration with other relevant authorities, and developing social protection schemes for public works programmes. Furthermore, activities will focus on supporting the SFD in integrating Employment-Intensive Investment Programme (EIIP) approaches into its existing cash-for-work or cash-for-assistance projects, as well as into SFD guidelines and tools, including those relating to Occupational Safety and Health. It will also build the business and management capacities of women community contractors and increase their participation in SFD projects.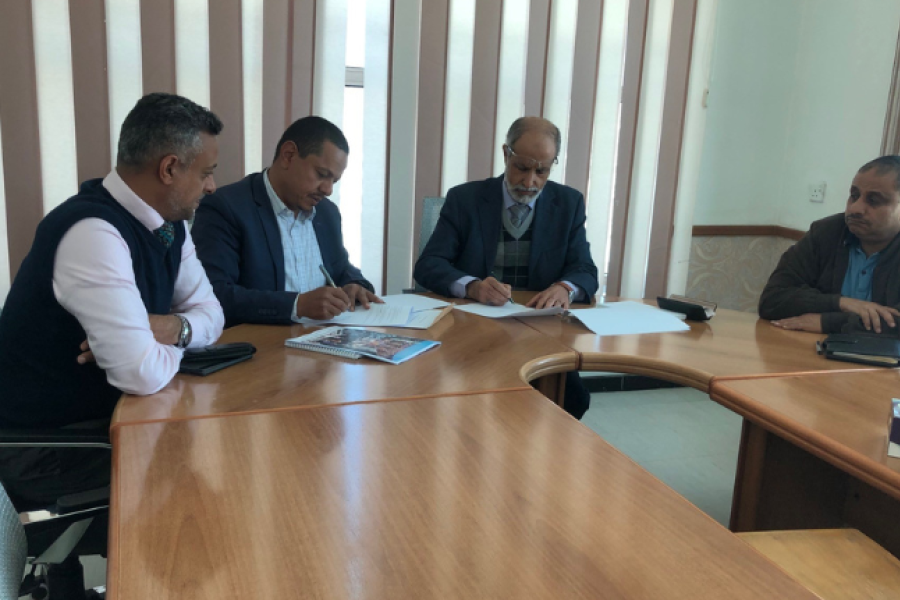 EIIP approaches aim to create short-term decent jobs through projects that create assets, renovate and rehabilitate infrastructure systems, and promote environmental sustainability.
At the outset of January 2023, the ILO and SFD entered into a new cooperation area to enhance the working skills and employability of more than 600 vulnerable Yemeni men and women, to enable them to better cope with the crisis and enhance their resilience.
Prior to that, the two organizations worked on promoting an entrepreneurship culture among Yemeni youth and women, building the capacity of national institutions and training service providers in business development, microfinance and self-employment initiatives.
The new phase of cooperation ushered in by the MoU will end in December 2023.
UN entities involved in this initiative
ILO
International Labour Organization