UNDP in Yemen: Greening the Blue
A year-and-a-half in the making, we have already installed over 400 solar panels in the UNDP Country Office that produce 400 KWh per day – equivalent to approximately 10 per cent of our current power usage. This has already saved the CO approximately USD $73,000 per year and 149 tons of carbon dioxide emissions per year.
We are very proud to be the first UNDP office in a conflict zone to do this, despite the challenges that we face. Our goal is to be 100 per cent of solar energy and we are currently taking steps to make that a reality – not only for our office in Sana'a, but for our sub-offices in Aden and Hodeidah as well. Check out the fact sheet to see what our progress means for Yemen.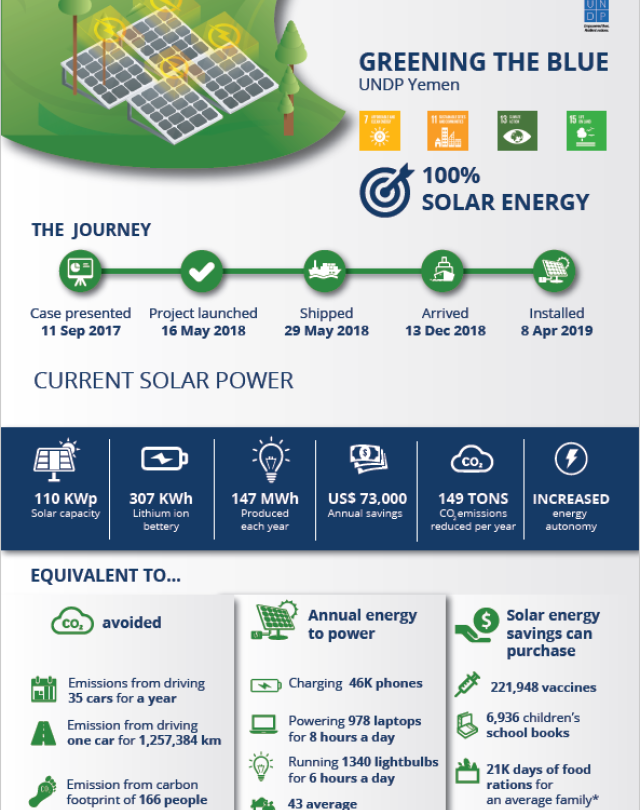 Goals we are supporting through this initiative