Story
Self-employment of women as a coping mechanism in war-torn Yemen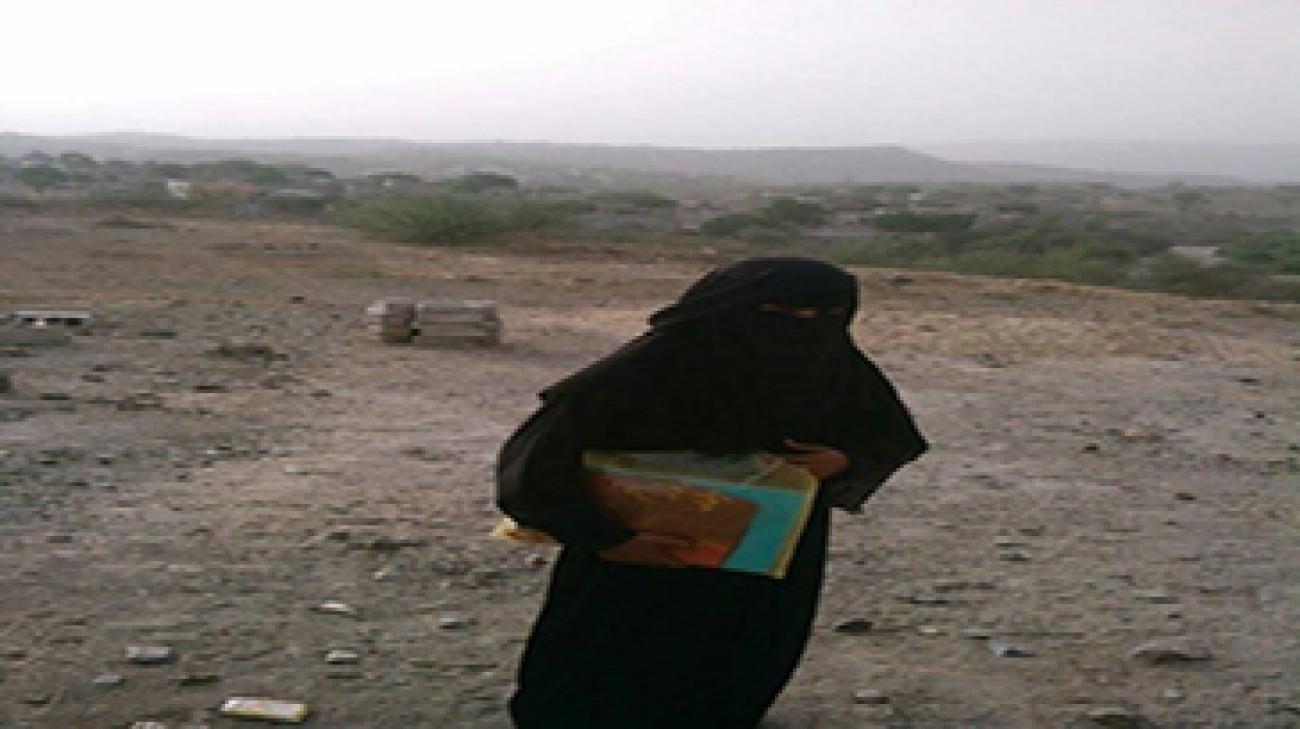 Enterprise development as a means of economic and social empowerment of women in times of war in Yemen.
My name is Nesrin Al Makrami. My story with the International Labour Organization (ILO) began in late 2016, in the Yemeni city of Hodeida where I was born.
I was selected to attend an ILO Training of Trainers' (TOT) workshop on the My First Business (MFB) Programme. 
The MFB is a version of the ILO's Start Your Business (SYB) programme specifically adapted to target unemployed young women and men. The objectives of the MFB package are:
Develop the entrepreneurship attitude and characteristics among young men and women.
Develop participants' business management knowledge and skills to enable them to start and operate their own small businesses while taking environmental issues into consideration.
The Training of Trainers' workshop equipped me with the knowledge, skills and training techniques needed to deliver the MFB programme to young women and men. The MFB principle can be summarized by the following statement: "Don't give me fish, teach me how to fish."
Now, I can use the technical knowledge and skills acquired to change the lives of many people around me. I can help them graduate from vulnerability to independent and productive entrepreneurs.
Today, as an MFB trainer, I have met a number of outstanding people with interesting stories to tell. Two of them stand out.
The first is Hind, a young woman who lost her father, the main breadwinner in the family. Hind was lucky to benefit from the ERRY project by saving 45,000 Yemeni Riyals and participating in the MFB training. She established a small printing, computer and internet service business using her savings and a loan from her friend. 
Hind's determination and confidence to persevere despite initial setbacks gave me as a trainer a strong indication of the positive impact the training course had on her. I will always remember her words when she told me: "I attended the training session because I heard it was being given for free, but it has changed me. Now, I wouldn't dream of going back to the way I was, asking for pocket money from my brothers, or allowing my mother to seek financial help, because now I have my own business." 
The second outstanding beneficiary is Ghada, an internally displaced person originally from Taiz, and living now in Hodeidah. She attended the MFB training course with the objective of receiving a grant with which she could start her business. She was torn between a number of ideas as to what type of business to set up: a beauty shop, a henna painting salon, or a snacks shop? Finally she opened a wedding services business which she called "Touch of Beauty."
Ghada was aware that proper promotion is important for the success of any project and, hence, she used a number of promotional methods, especially social media. She posted photos of her work on Facebook and sent them by Whatsapp to her contacts. The project is not only a new experience for Ghada, but a first-of-its-kind in the area.
Finally, as an MFB trainer I can also say that the programme changed my life as it helped me develop my own business: Medical testing lab. These success stories and many others make me confident that MFB will continue to contribute to the enhancement of the resilience of the Yemeni communities facing extremely difficult war conditions.
About the Enhanced Rural Resilience in Yemen programme:
The ERRY programme is a joint-initiative funded by the European Union (EU) and implemented by FAO, ILO, UNDP and WFP in four governorates in Yemen (Hajjah, Hodeidah, Lahj and Abyan). The three-year joint programme aims to enhance the resilience and self-reliance of crisis-affected rural communities through support to livelihoods stabilization, food security, local governance, social cohesion and improved access to sustainable energy.
UN entities involved in this initiative
ILO
International Labour Organization