Outside the Walls: Helping hard-to-reach populations meet their medical needs
The World Bank and UNICEF partnered through the Emergency Health and Nutrition Project to provide health, nutrition, water and sanitation services to Yemen.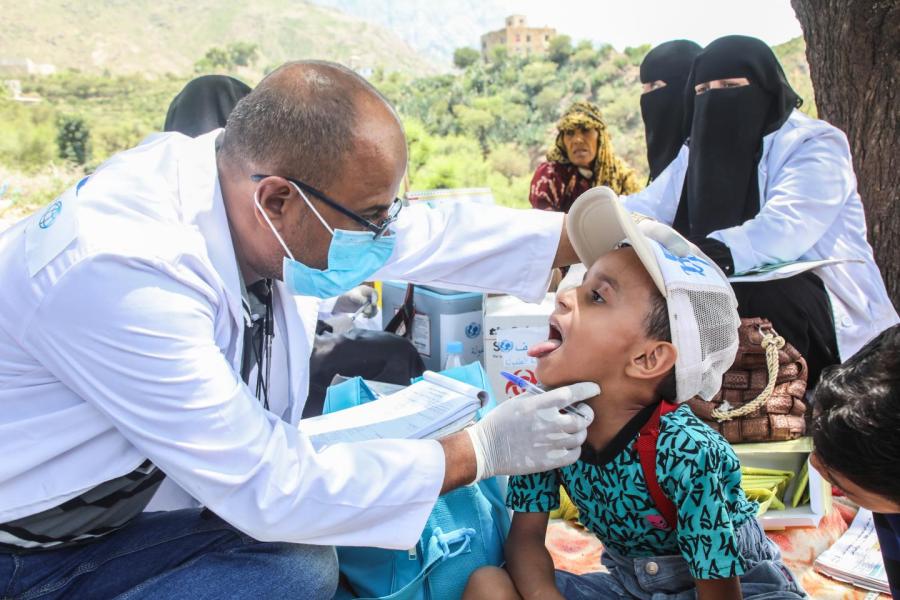 Photo | UNICEF/2020/Yemen
The survival of children in Yemen is being threatened right from birth, with many born out of hospitals, without skilled birth attendants and at risk of infections and death.  Many of the causes of this tragedy are preventable. Nearly six years since conflict escalated in March 2015, only around half of health facilities are operational and those that are running face severe shortages in medicine, equipment and staff.
The World Bank International Development Association and UNICEF have partnered through the Emergency Health and Nutrition Project (EHNP) to provide health, nutrition, water, and sanitation services to the population of the Republic of Yemen.
The EHNP supports around 2,000 health facilities across the country. The project provides primary healthcare services at the primary health care level including, routine community awareness, mobile health teams, and community-based services such as community midwives and community health volunteers (CHV).
One of the most critical activities conducted by the health facilities is the regular outreach activity to reach the most vulnerable children and their mothers in remote areas where accessing health facilities is difficult.
Alawi Mohammed Ali Thabet, the Director of Nutrition at Al-Thawrah Centre, Taiz governorate, conducts field visits to remote areas with the Outside the Walls team to provide vaccination for children and women, and vitamin supplements to children and pregnant and lactating women (PLW) who are malnourished, as well as  to educate women on family planning methods and nutrition.
Alawi Mohammed says: "We provide nutrition and vaccination for nearly 30 children and 26 mothers every week through the outreach activity. We also have counseling corners to raise awareness among women on reproductive health in general, the importance of personal hygiene, and the importance of adequate nutrition in children."
To read the complete story, visit UNICEF's Yemen website.
UN entities involved in this initiative
UNICEF
United Nations Children's Fund