Press Release
Supporting Yemenis to Lead Economic Recovery
08 July 2021
UNDP and the Government of Japan launch new project aimed at building community resilience and economic growth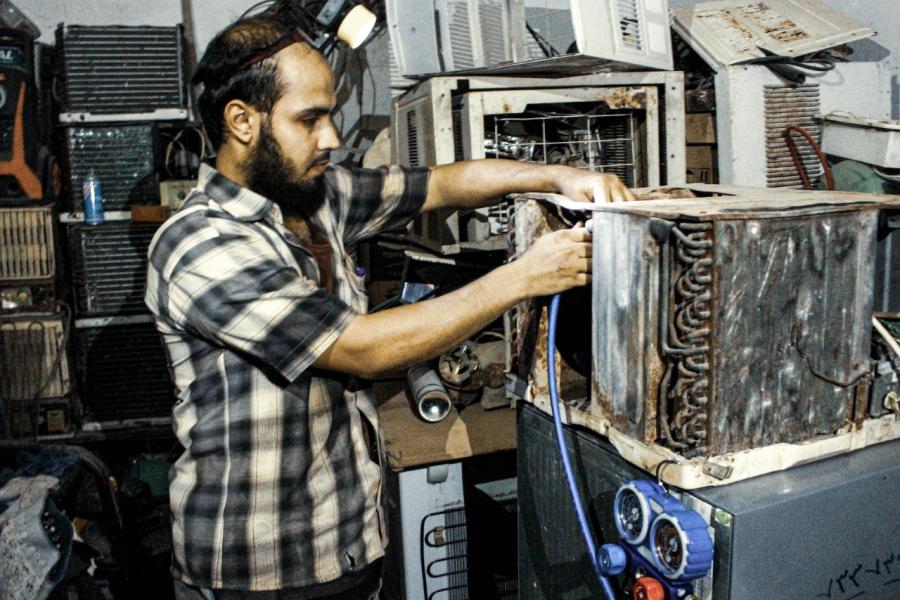 Aden, Yemen: 29 June 2021 – With funding from the Government of Japan, the United Nations Development Programme (UNDP) has launched a new project aimed at helping Yemenis return to, rebuild, and strengthen their communities in Aden and Lahj.
After six years of Yemen's ongoing conflict, the local and national economy continues to decline. The livelihoods of millions of Yemenis have been destroyed following the displacement of over 4 million people as they have been forced to leave their jobs, farms and businesses behind in search of safer locations for their families.
The project, Building Resilient Livelihoods and Improving Protection Services for Conflict Affected Communities in Aden and Lahj (BRISCC) and will run from March 2021 – March 2022. It aims to strengthen community protection, increase security and safety measures, and provide Yemenis with the personal skills and tools they need to lead more resilient lives – ultimately helping the communities in Aden and Lahj, particularly the returnees from displacement, to re-establish a stronger local economy.
Project activities will include:
Small business grants and technical training for 1,000 people.
Support to improve access to legal and justice services for over 500 people.
Awareness-raising sessions on mental health and psychosocial support for over 100 Yemenis.
Rehabilitation of 10 safe spaces.
"UNDP remains fully committed to helping Yemenis rebuild and strengthen their economy. By providing community members with the skills and funds to establish and grow small businesses, Yemenis are empowered to retake ownership of their personal and community recovery. This helps ensure that after the protracted conflict that people can regain their dignity and have a sense of hope and pride in contributing toward Yemen's recovery," says Auke Lootsma, UNDP Resident Representative in Yemen.
This project will build on the great achievements of the Yemen Livelihoods and Human Security project (YLHS) (February 2017 – December 2021), through which over 1,100 small businesses have been established with the support of the Government of Japan.
Press Contacts
UNDP Yemen: Leanne Rios, Leanne.Rios@undp.org
About UNDP
UNDP partners with people at all levels of society to help build nations that can withstand crisis and drive and sustain the kind of growth that improves the quality of life for everyone. On the ground in nearly 170 countries and territories, we offer global perspective and local insight to help empower lives and build resilient nations. http://www.undp.org
UN entities involved in this initiative
UNDP
United Nations Development Programme